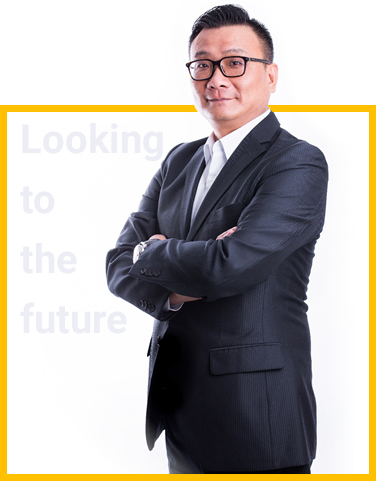 The company Info:Founder – the Chairman of Kai-Lung Cheng
I come from Taiwan, I am very important! I take the glory from Taiwan to all the world, I am very proud of it !
The founder – Mr. Cheng recalled, "When I left the Mass Communication circle at the age of 24, I didn't know what I could do except filming. I saw the roadside small bubble tea cart and suddenly got an idea of starting a business. Suffering !!! I didn't have any idea about the beverage business at the first beginning and worked from early morning to mid-night... but I believed I will succeed as long as I hang in there!"
Mr. Cheng was a director in many well-known Taiwanese shows. It seemed he has a great position in Taiwan, but he saw everything in the entertainment industry. He resolutely decided to start from scratch. At that time, bubble tea was made/shook by a baby doll, he took NT$30,000 to set up a roadside stall to start selling the hand-shaken drinks in Taipei City.
Relying on the pursuit of excellent dining quality, Mr. Cheng creates a new dining business world to share the health and happiness with all the people. Mr. Cheng deeply believes "Chase Excellence, Success will follow". He seriously keeps the good quality all the way, this is why to achieve his dining kingdom today.
— LIAN FA INTERNATIONAL DINING BUSINESS CORPORATION
LIAN FA INTERNATIONAL DINING BUSINESS CORPORATION was established in 2004, the headquarter is located in Nangang District, Taipei City and has been not only the world's leading brand of tea-beverage chain franchise business but also have the Southeast-Asia cuisine theme restaurants business.

Sharetea makes the great renovation to the concept of Taiwan hand-shaken drink
Since 2020, Sharetea stands in the world as 5 continents, 14 countries, and 50 international cities, and also successfully signed multi-country agency contracts including the United States, Australia, Hong Kong, Dubai, Philippines, Indonesia, Vietnam, Singapore, Malaysia, South Korea , Brunei, Singapore, etc. In the future, we will work well in Taiwan and positively expand it all around the world.
The worldwide Tapioca Pearl Milk Tea is the forever classic drink.
Sharetea greatly renovates the concept of Taiwan hand-shaken drink and wins the fame like "Louis Vuitton" in the field of Taiwan's tea-beverage.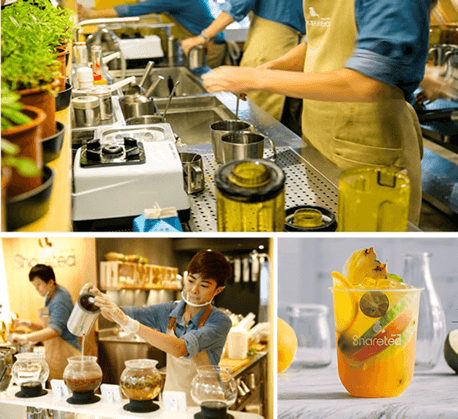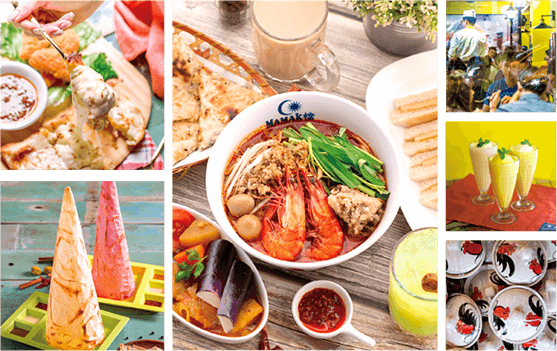 Dining Business | Mamak Malaysia Food.
— The most representative "Malaysia Feature Cuisine" brand in Taiwan.

Except teh Sharetea, LIAN FA INTERNATIONAL DINING BUSINESS CORPORATION successfully expanded our business from "Drinking" to "Dining" in 2015 and explored Taiwanese interest in Southeast-Asia cuisine. We are quite certain it is a great opportunity to introduce Malaysian dining culture and authentic local cuisine to Taiwan, then create " Mamak Malaysia Food" accordingly. In 2016, the first restaurant was born in the east district of Taipei city. We are only using the high-quality ingredients and the recipe comes from one generation to the next. We perfectly presented the original flavor of Malaysian favorite cuisine. "Mamak Malaysia Food" rapidly becomes a well-known gourmet food restaurant in the keen competition market of the east district of Taipei city. We successfully differ our Southeast-Asia cuisine from the other competitors and also creates plenty of miracles in the market. In 2019, the sub-brands MAMAK-Mini, a kind of "MAMAK Express, were extended to Taipei 101 mall, Breeze department store in Taipei Main Station, Mitsukoshi department store in Nan-Xi street, Taichung Zhong-You Department Store... .etc.